FROM TAP TO JAZZ AND BACK…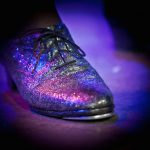 I feel blessed to be part of two wonderful new projects that have reignited a spark in my soul.  I am rediscovering my love for dance, especially tap, and the opportunity to integrate dance into my jazz singing performances has created a whole new range of possibilities for me.
I am often asked the question "Why did you stop dancing?", to which honestly, I can never find a truly satisfactory reply!  I guess it was just a series of circumstances that led me to focus more on my singing than on my dancing. Now thanks to Philippe Petit and our new project "Remembering Fred Astaire", I have pulled my tap shoes out of the cupboard and they're getting a good dusting off!  It's very exciting (and challenging!) to approach tap dancing from a very different perspective. As a professional dancer, I spent most of my time perfecting set choreography with little time spent on improvisation.  But now, incorporating tap into my jazz singing performances, I get to do both.  In the same way that we include both pre-arranged and improvised music, so it is with the dancing: some numbers are pre-choreographed and others improvised.  That, added to a new way of communicating with jazz musicians and the renewal of "dancing" friendships, has created the ideal format for me to express myself and my love for these wonderful songs.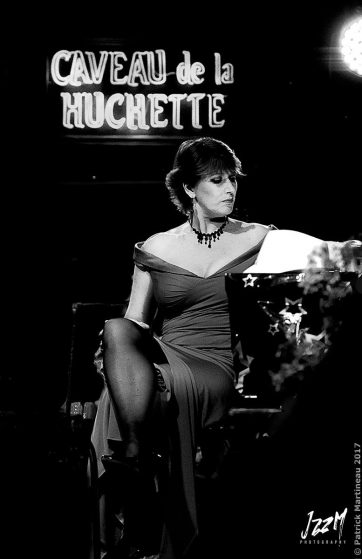 The show "A Tribute to La La Land" with the Caveau de la Huchette, is another fabulous vehicle for me to share my love of swing.  After the renowned jazz club was venerated in Damien Chazelle's film "La La Land", I was invited to record a version of the theme song "Another Day of Sun" with La Huchette's swing band, featuring the celebrated vibraphone player (and owner of the Caveau de la Huchette) Dany Doriz.  The Caveau is the oldest jazz club in Paris, a jazz venue where swing music and dance remain intrinsically entwined, making it logical that their touring show incorporates dance as well. So again, I get to sing and dance… what more could an old musical theatre hoofer want? So, as Fred Astaire quoting Irving Berlin would say…
 "Let's face the music and dance…"
Wendy Lee Taylor
A presentation of Wendy's current projects and groups can be found under the "projects" menu of this website.